The Companions team is a passionate and driven group who have several years of pet care experience. Each member brings unique strengths to our team and we take great pride in our work.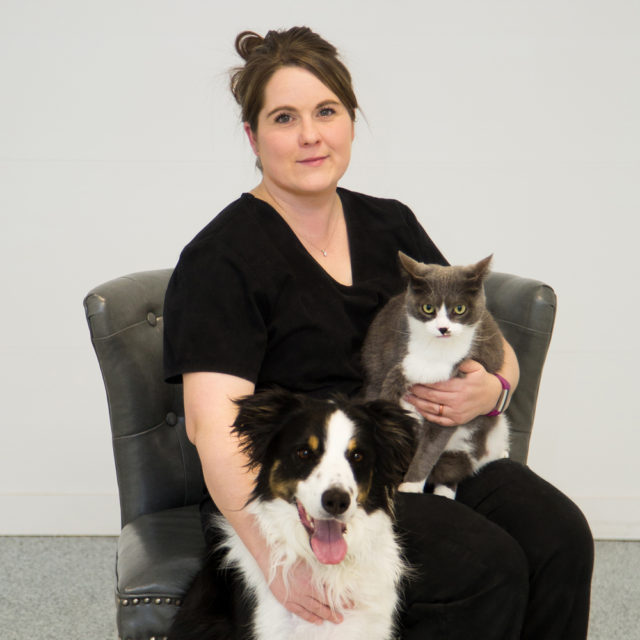 Kristen has always had a passion for pets and began working in a veterinary clinic at the age of 15, which lead her on the path to a career of caring for pets. After 13 years working in veterinary practice as a Registered Veterinary Technician, she decided to focus her passion of caring for pets in a different way. After years of researching, planning, dreaming and looking for the right property, she and her partner, Michael, opened Companions Pet Resort in December 2015.
Kristen understands that boarding your pet can be stressful for both parent and pet and is dedicated to providing the best care possible for her furry guests during their stay at Companions. Although Michael is behind the scenes, all our doggy guests see him every night for their bedtime let-out & tuck-in.
Kristen and Michael also share their home with daughter – Everleigh, dogs – Archie, George and Andy, cats – Marty and Eli, and Pickles the bunny. In her spare time Kristen enjoys spending time with family and friends, horseback riding and watching movies.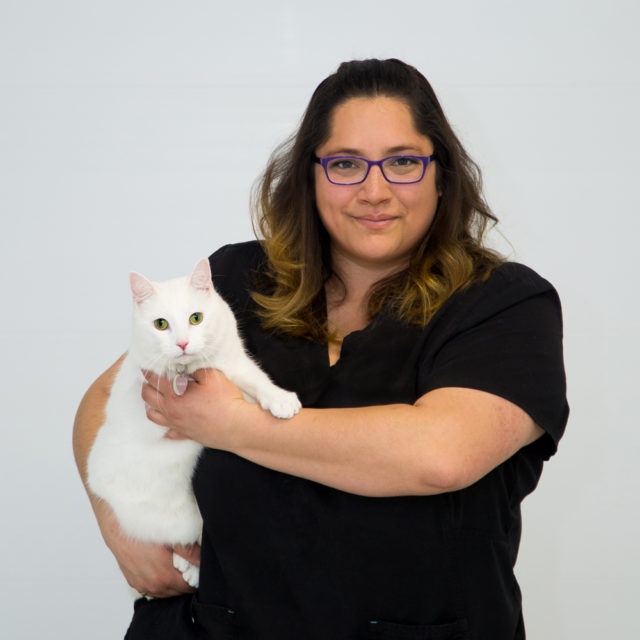 Clara
Pet Care & Customer Service Manager
Clara has always been a pet lover and joined the Companions team in May 2016 with previous pet care experience. Clara is also an avid photographer and divides her time between caring for the furry guests at Companions and photographing weddings. Clara enjoys combining her two passions of pets and photography by volunteering her time photographing adoptable pets for rescue groups. She also fosters dogs of various ages and finds it extremely fulfilling seeing her former fosters thriving in their new homes.
Clara enjoys spending her down time with her children Aimee and Teyha and their furry and finned family members. Clara's favourite food is anything smothered in caramel, and her favourite thing to do is listen to true crime podcasts.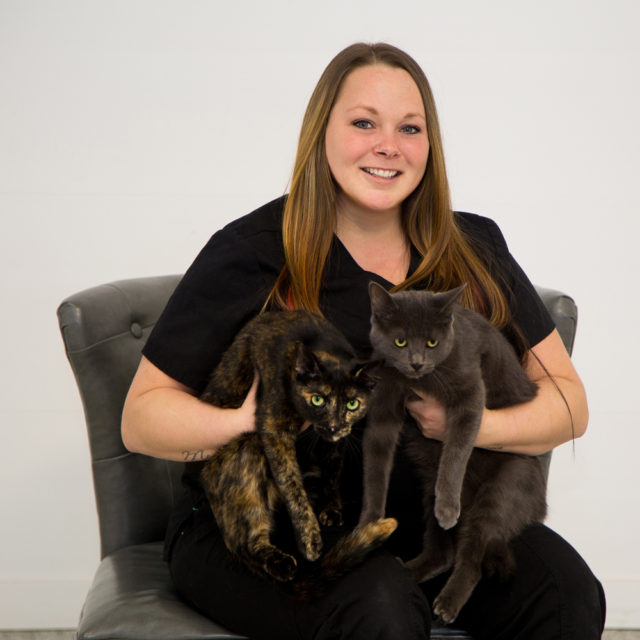 Amy
Pet Care & Customer Service Associate
Amy grew up in the small town of Crampton, Ontario. Amy has always enjoyed spending time with pets and worked at previous boarding facilities before joining the Companions team in August 2016.
When she is not caring for the furry guests at Companions, Amy can be found relaxing at home with her two rescue kitties Hanson & Ivy. Amy loves spending time with her family and friends enjoying the outdoors – camping, canoeing and hanging out around the bonfire.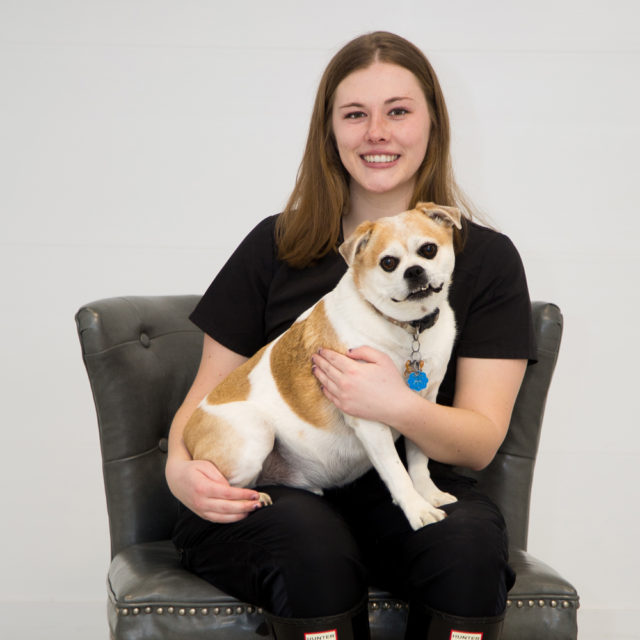 Maddy
Pet Care & Customer Service Associate
Maddy joined the Companions team in summer of 2016 and absolutely loves it. She has always had a love for animals and enjoys getting to know all the unique personalities of all the guests at Companions.
Maddy has three fur babies of her own, Patches the JRTxPug Mix and her two tabby mixes – Smokey and Bandit. In her spare time Maddy enjoys a variety of sports and taking Patches (a cat who thinks he's a dog and insists on joining) for walks.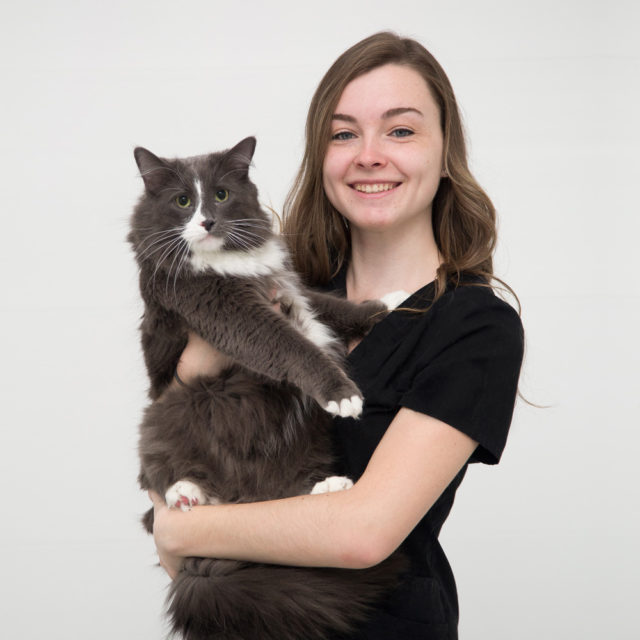 Amanda
Pet Care & Customer Service Associate
Amanda grew up on a small hobby farm where her love of animals began. She completed the veterinary administration program at Sheridan college, and has spent the past 5 years volunteering at animal shelters, as well as working at another pet boarding facility. Her knowledge and passion for pets has been a wonderful addition to the Companions team since joining us in September 2018.
Amanda shares her home with her two rescue kitties – Bo and Casper. When she is not spending time with all her furry friends, Amanda loves spending time hiking, fishing or doing anything outdoors!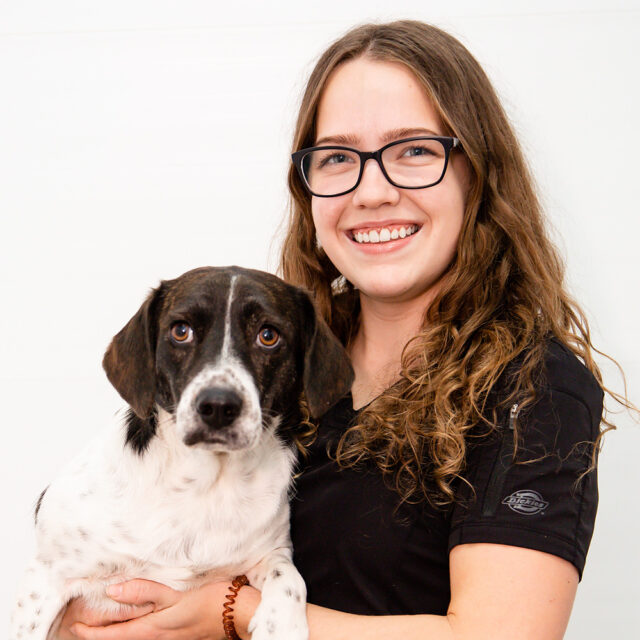 Sydney
Pet Care & Customer Service Associate
Sydney has always had a passion for animals and was excited for the opportunity to turn that passion into a career when she joined the Companions team in July 2021. Sydney has loved getting to know all of our furry guests.
Sydney enjoys spending her spare time at the barn with her pony – Shark. She's head over hooves for him!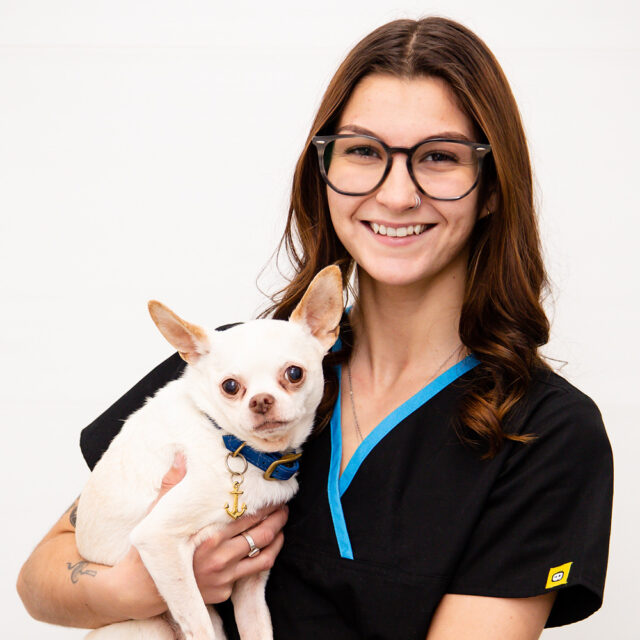 Arden
Pet Care & Customer Service Associate
Arden has been working in the pet industry since 2012 and came to join the Companions team in Dec 2021. She found her passion for animals at a young age as her home has always been packed with pets!
Arden is enthusiastic about expanding her knowledge and is continuing her education within the animal world.
When she's not caring for our guests, you can find her at the barn with her horse – Rascal, and enjoying long hikes through the forest. After a long day, Ardon enjoys cuddling up with the dogs – Chuppy, Miguel and Salsa, and a good crime book!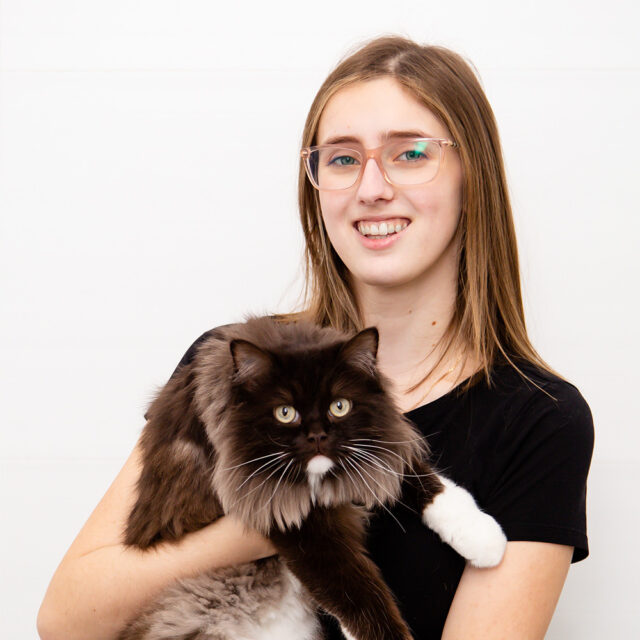 Rebecca
Pet Care & Customer Service Associate
Rebecca has always had a deep love for animals and always had a pet in her home while growing up. Rebecca joined the Companions team in October 2021, and has enjoyed getting to know our guests.
When she is not at Companions, Rebbeca can be found at home following her creative passion – painting. Rebecca also enjoys spending time with and caring for her three cats – Finn, Miles, and Gwen. Additionally, Rebecca enjoys skiing and boating with her friends and family.